Hunting Dog Puppies
Professionally Bred Pudelpointers & Labradors
Planned Gun Dog Litters & Available Puppies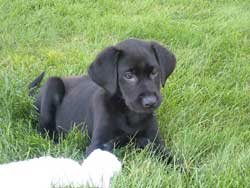 Granite Ledge Kennels occasionally has hunting dog puppies for sale. We have a strong record and background in breeding quality hunting dogs, as well as great family pets.
In addition to gun dog puppies, we also have started dogs for sale.  All Granite Ledge Kennels puppies come with written hip and eye guarantee, which includes EIC. 
Please contact me if you want information on upcoming hunting dog litters or are thinking of a a new gun dog puppy and we can discuss available options.
---